Kerala has so much to see or do. Its time to take care of your hunger, its TIME TO EAT!
Food, like I have mentioned in many other articles before, is a weakness for the average Malayali. And I don't blame them for it. Kerala cuisine is quite amazing. I realised that I made a mistake of writing a whole article about what to eat in Kerala but completely forgot where you can eat them from. So here is an exclusive article dedicated solely to those restaurants which I love or are loved by the whole of Kerala collectively.
PARAGON – KOZHIKODE, KOCHI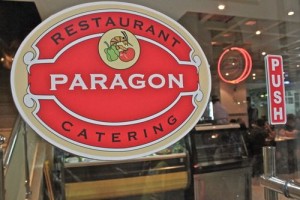 Recently, this group started their branch in Lulu Mall, Edapally. And the news had become a phenomenon. I remember people talking about it wherever I went. There are huge waiting lines in front of each of their restaurants on all the 3 three floors of this mall. Doesn't that show the effect their food has on the people? Paragon's chicken biryani is said to be the best in the land. That is open to debate of course. But it sure is the best I have ever eaten!
If you are in some place wandering around and you see this sign, go in and eat. Even if you are not hungry. Trust me, you will love it.
 KETHEL'S (RAHMANIYA) CHICKEN – KOZHIKODE, KOCHI, TRIVANDRUM, KOLLAM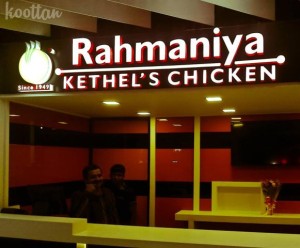 If chicken is your favourite non vegetarian item in the world, then look no further for dinner. Kethel's is a restaurant that serves tender chicken fry, chapathi and lime juice. That is their menu and they have stuck to that for decades now. People still flock to this restaurant because of the sheer taste of the food they have to offer. The chicken is a little on the spicy side but that is what the lime juice is for! Also, try to dine in whenever if you decide to eat from here. Packed Kethel's chicken fry somehow does not add up to the dining in fun.
 HOTEL BROTHERS – ALAPPUZHA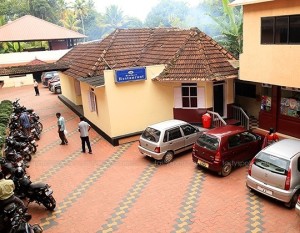 This hotel, I am sure would not have been featured in any of the top 10 lists or in any of the google searches you have done. I don't think they even have a webpage. Finding an image of this restaurant took me a lot of time. That is because these people do not need the advertisement or the marketing. People flock to this restaurant because they provide customers with mouth watering food. There is no great ambience or high class mannerisms in this restaurant. A normal, regular place with ordinary people. But the restaurant is one of the best because of the simplicity in its food. They don't need to tell the people to come to them. The people know. And that there is testimony to the quality food they serve.
 KAYEES (RAHMATHULLA) HOTEL– KOCHI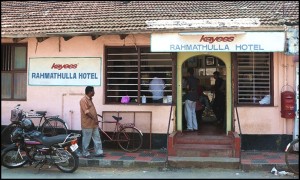 I know a few people who do not find Kayees extraordinary but then there are some other few who think they have the best biriyani in the city. Some people do not like spice filled biryanis. For them, the taste must be subtle, yet tasty. Kayees biriyani does just that. Their flavours are mild, balanced and the result is a biriyani which you will love so much you can't stop eating it or will feel just "meh" about. I think it is worth taking the risk. If you don't like the biriyani, you can always order their Kerala meals and that, I assure you, is never going to be just "meh".
VELI LAKE FLOATING RESTAURANT, TRIVANDRUM
It is essential that every tourist takes a trip on a house boat during their stay in Kerala. So what happens when someone cannot accommodate a house boat into their itinerary? They go to Veli Lake Floating Restaurant to have a meal. This may not be a house boat but is the closest alternative to it. The restaurant is in the middle of the lake and one has to walk through floating bridges to get to it. Pretty cool, right?
 THE THATTUKADAS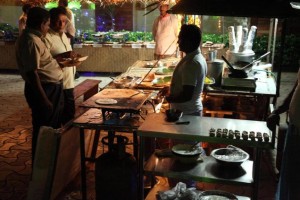 Thattukada is basically the street food option in Kerala. They are usually safer than the street food you get in other parts of India. If you are craving for a masala dosa or a classic omelette, a thattukada is the best option. You can see your food getting made right in front of you and you can eat it in the ambience provided by open air. It is also a great place to meet new people because everyone sits together and eat like one big family. It is what I call fun dining.
This tiny list that I have made is obviously not exhaustive. I am pretty sure that there are many more restaurants in Kerala which are worth of being mentioned here. These are just the main restaurants I think of when I crave Kerala food. And hence, my personal favourites feature in the list. I am biased, I agree.
The list does not feature any of the cafes. I decided it to make another list of my favourite cafes. Not fair putting them all together!