Honestly speaking I did not know this was a topic of discussion until I started reading various travel forums on the Internet. I always thought of Goa and Kerala as having different types of vibes and hence I never saw a chance of there being confusion as to which place one wanted to choose for a vacation. "You go with the kind of vacation you are looking for", I would say.
But then I read some of the queries and I still don't think I understand the confusion. However, owing to the number of queries I saw about this topic, I decided to write about it. Let's see which of these places is a better location for a lovely vacation, the kind you want to have.
PEACE AND QUIET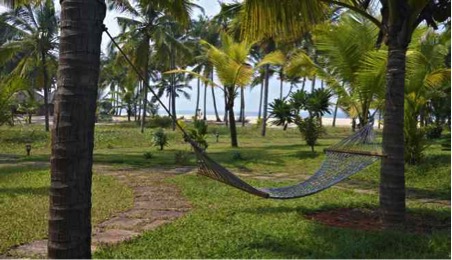 Peace and quiet is not the first thing that comes to my mind when I think of Goa. Goa is surely known for its youth filled beaches and buzzing energy levels. However, it would be unfair on my part to say that Goa has no peace and quiet. There are beaches you can go to where it is quiet and extremely peaceful. South Goa is known for its country side views and laid back way of life.
However, Kerala is a land known for its quiet and peaceful destinations. The thing I like the most here is that the hustle and bustle exists very close to each other in Kerala. There are places like Marayor and Poovar which are very close to the famous tourist destinations like Munnar and Kovalam respectively but still somehow remain the peaceful, relaxing spots. For this very proximity and ease of finding peaceful spots to camp in, good work, Kerala!
PARTY!
Goa is hands down, a winner in this section. Kerala is not the place one would go to with the intention of partying. The closest you can get to a party here is if you organise one. The night life in most places in Kerala is non-existent. Kochi probably sleeps by 11 and it is worse in other parts of the state. So, there is no such thing as getting "turnt" in Kerala.
Goa, however, is known for its party places and its night life. So yeah, if you are looking for a party filled vacation, maybe Kerala is not the place for you.
THE GENERAL CROWD
Goa is a tourist destination on all accounts. Everything about this place spells tourism. The culture of this land is music, dance and general merriment. The people in Goa are usually very tourist friendly. They are a happy lot, going about their business.
Kerala, however has a variety of people and this state probably has a different culture in every district. For example, districts like Wayanad have tribal populations and if you can get in touch with a colony of local people, you will be amazed at how different their life is from yours. Then you go into a city like Kochi and you will see how people run about in their hectic day to day lives and still find time to shop and have a fun evening at the beach. Then go to the more serious cities like Trivandrum and you will see the political and administrative side of the State. In all, there is a wide spectrum of people and cultures in Kerala and this, I don't see in Goa.
HILL STATIONS
Hill stations, tea and coffee gardens, greenery and the hiking trips are always a welcome part in trips. No one wants to spend days and days together watching the same kind of scenery. A good view from a cold mountain peak is a nice change. Goa has a few hills you can take a hike on. Its Sosogad and Vagheri hills are pretty famous. However, the Goa's highest location at 3343 feet above mean sea level has nothing on Kerala's Anamudi peak at an altitude of 8842 feet above mean sea level. The feeling when you walk among the clouds at Top Station in Munnar is surely as exciting as the thrill any beach in Goa can offer.
So, yes. Kerala wins this round, I think.
BEACHES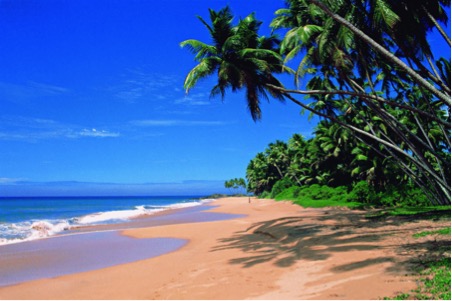 Beaches are one of the main reasons why people are confused as to which state to vacation in. Both Kerala and Goa have some excellent beaches and finding that perfect beach to chill in during your vacation can be a bit of a struggle. Kerala is not a state that "specialises" in beaches. There are some really beautiful, safe and great beaches here but Goa on the other hand is known for its beaches alone. If you are planning an all beaches trip, I suggest you take your own time to read up on the beaches in these two states and make a decision on your own. There is an article on this website by the name of "For those beach lovers" which will help you navigate through the beaches in Kerala. The only possible issue with a beach vacation in Kerala is that the beaches are not as close as they are in Goa. And not all of them are full of shacks either. But that is what some people like. Hence my advice to read a little on your own and make a choice on this. A little research never hurt anyone!
FOOD
Food in Goa and Kerala is basically rice and fish curry. Sea food is the main item served in both the states. Also, these people love meat. Non vegetarian food is accepted as the favourite item in both the states even with a considerable number of vegetarians living there. Maybe you won't get a sadya in Goa, or the chips, or the many snack items Kerala has to offer. But I am sure Goa also has other authentic dishes to please its tourists. Goa has beach shacks and Kerala has "thattukada". Almost similar foods.
(Beach shacks in Goa)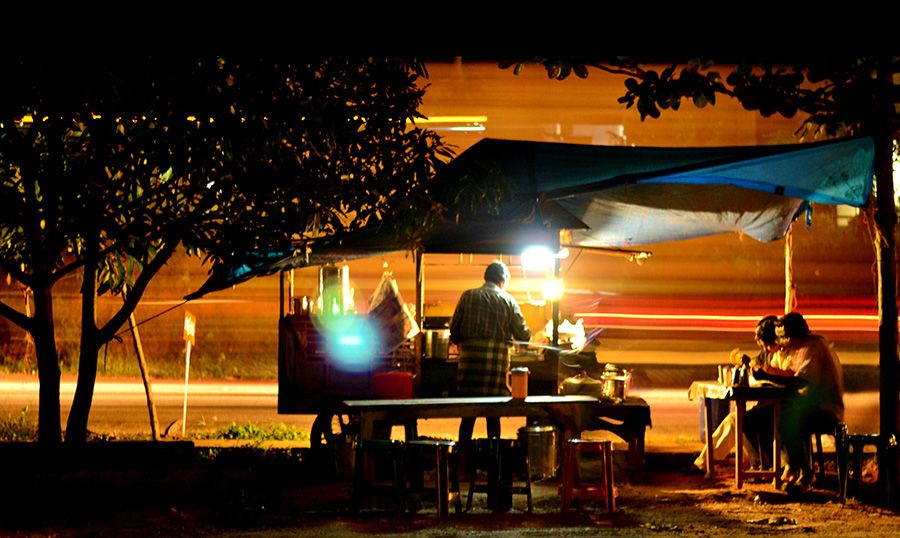 (Thattukada in Kerala)
SHOPPING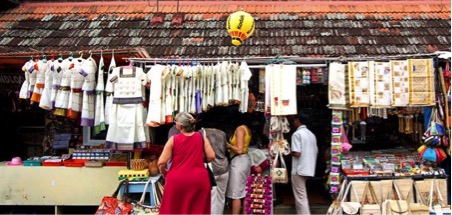 Now, I know Goa's flea markets are famous and there are also many other cute little shops in this state which tempt you to buy stuff. But one thing I've noticed is that most of the things you get in Goa, you get in Kerala also. The clothes, the jewellery, the home improvement stuff, the curios, the handicrafts… mostly everything. But you cannot get a Kadhakali figurine or an authentic Kerala saree in Goa. You think about it.
COST
This of course depends on the duration of your stay and on the amenities you opt for the trip. However, on a general manner, I feel like a Kerala trip is costlier than one to Goa. For one thing, Goa has a lot many good economical hotels. This could be targeted on the student population who visit Goa on a bi-annual basis. However, Kerala does not have that many good economy staying options. Also, with options like house boats, tree houses and home stays getting popular cost increases if you decide to experience them. The sheer length of Kerala is an issue too. Goa is just 3702 square kilometres in area where as Kerala is about 38863 square kilometres huge. Not all the locations you would want to visit will be close to each other either.
Your dream holiday in Kerala could be a little expensive. Goa, maybe not so much.
I know; it is tough choosing a place to go for a vacation. There are many things you need to look into before you decide that one place which will help you relax and unwind from the confusions and complications of daily life. I hope I haven't confused you even more than you were before reading this article.
Or you know what you can do? Go to Goa. Have fun. Chill at the beaches. Then, take a train – go the Konkan route on the train or maybe even make a road trip out of it. Enjoy the beauty. Then get to Kerala and enjoy everything this land has to offer. This way you get to decide for yourself if you like Goa or Kerala more. Tell us what you think – who is the winner in the whole Goa v. Kerala debate? If you have zeroed-in Kerala, check Kerala Tour Packages