DESTINATIONS CLASSIFIED!
Kerala is a land of many varieties. On one hand you have beaches and backwaters. A small ride from these beaches will take you to beautiful hill stations. Then you have the beautiful forests with tree houses and the lakes with house boats. You can have a calm and serene vacation or a holiday in the midst of the commotions of a city like Kochi. It is very easy to get confused in this long range of tourist destinations.. There are many articles in this blog where we discuss each of these destinations in detail. In this article however, I will provide a summary which will help you decide what places you need to choose for one kind of vacation. If this is all too confusing for you, mix and match a little bit with some beaches, some hill stations and a camping trip Take 2 beaches, 2 hill stations and a city. Viola! You have with yourself a perfectly mixed holiday.
HILL STATIONS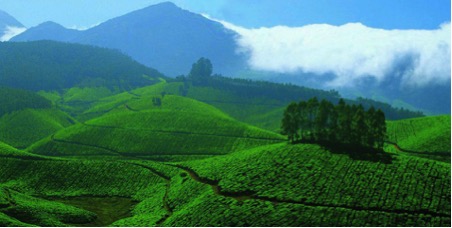 The elegant and royal Western Ghats provide Kerala with an array of hill stations. All of them beautiful, all of them green, all of them worth visiting. We have Munnar, which of course is the first name that comes to mind when someone talks about Kerala, there is Vagamon, which is quiet and gorgeous, Thekkady and its forest and sanctuary, Ponmudi, Kalpetta etc. The list is very huge. There are some lesser known hill stations like Nelliyampathi, Agastyakoodam which is the second highest peak in Kerala, Charalkunnu, Dhoni Hills etc. These lesser known hill stations are best for trekking activities and picnics whereas hill stations like Munnar and Thekkady are best enjoyed if you stay a day or two.
BEACHES
Beach vacations are always a thrill in the peak seasons. The weather will be ideal for a beach vacation from September to March after which the summer season will start. During this time, if you are planning to get a tan and get into the water, Kerala has some fine beaches for you to try. Kovalam, is of course world famous now with its beach and its tourist friendly culture. There are resorts around this beach which are a welcome addition of luxury. Varkala beach is also highly preferred by tourists for its heritage value. Cherai beach is a favourite among those people who wish to escape the city of Kochi for a few hours on a weekend. Alappuzha beach has recently become a very attractive evening chill-zone. A beach trip through Kerala is in order, I presume?
Read: http://www.keralaholidayclub.com/blog/for-those-beach-lovers/
LAKES AND BACKWATERS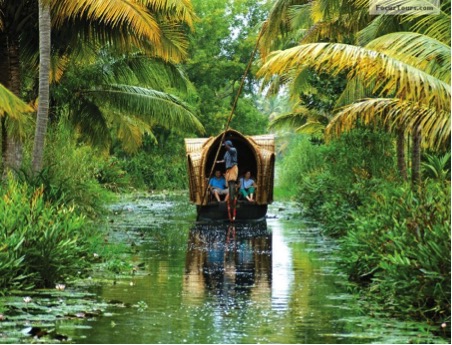 Lakes and backwaters equals to houseboats rides and stays. Also, great sceneries. Also, peace of mind. Also, good food. There are so many things you get out of a simple house boat cruise through the great lakes of Ashtamudi or Vembanad.
CALM, SERENE VACATION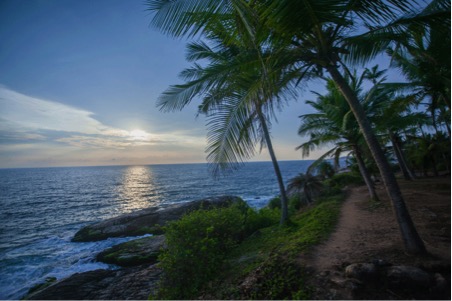 For most people, vacation is a time to relax and be lazy. Kerala has many destinations where you can do just that. Just about 40 kilometres from Munnar is the sandalwood hub of Kerala, Marayoor. Munnar, being one of the famous hill stations, tends to be a little crowded and if you are looking for peace it is not the place for you. Marayoor however is extremely beautiful for the quiet vacation you are looking for. There aren't any great sightseeing spots there, but get a nice resort at Marayoor and relax completely during your stay there. Vagamon and Gavi are two other options if you are looking for a calm holiday up in the mountains. If a quiet beach vacation is your aim, try Poovar.
Read: http://www.keralaholidayclub.com/blog/offbeat-places-in-kerala/
A CITY VACATION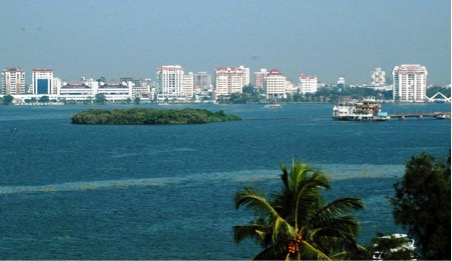 If you are anything like me, all the greenery and nature's love isn't enough to satisfy the traveller in you. You want to see the city. You want to see how life is in the urban sides of a State to truly feel like you travelled and explored a place. If a city vacation is in your mind, do visit Kochi. You should also check out the state capital – Thiruvananthapuram or Trivandrum. These two cities have sight-seeing options which you can finish up in a day. Thrissur, Kozhikode, Kottayam etc are some of the other cities in Kerala which you could travel to during your stay in Kerala.
Many articles have been written separately about what to see in Kerala. This is just a tiny article to help you realize the extent and varieties of tourist destinations you are dealing with. And if you are a first time visitor to Kerala, all the best. Research well. Understand what sort of a vacation you want or what sort of places you want to include in your trip and then make an itinerary. This seemingly tiny looking state can be a bit of a pain when you try to get to all the destinations you want to. Checkout Kerala Holidays at www.keralaholidayclub.com