Packing is a headache. It really is. I am a last minute packer and when I say last minute, I mean that I start packing an hour before I have to leave my home. This usually puts me in a panic attack mode and I pack like a fanatic. The result? I end up packing jackets and shoes for a beach trip and forgetting my camera's memory card. #TrueStory
So, I decided to be a good Samaritan and help people like me. If you are planning a trip to Kerala, make sure you pack according to the list below. If you are from India, your check list might include these things anyway. But if this is your first time to Kerala (or India), strictly follow the list. You don't want to forget essential stuff at home or have to buy stuff from the local supermarket.
Now, this list depends on the season when you are visiting and the sort of places you are going to travel to. You obviously cannot wear slippers if you are going on a hiking trip or wear summer clothes during winter in Munnar. I am going with the hot and humid weather here.
Mosquito repellent
The reason why this is the number one item in the list is because I hate mosquitoes. They maybe tiny, but I believe they are one of the most irritating beings in the world. And on that note, most cities in Kerala is full of mosquitoes especially Kochi. Most of the hotels will provide you with mosquito repellents but stay on the safe side and carry them anyway.
Tropical clothing
When travelling it is necessary that you pack the right clothing. Every place you visit in Kerala will have a different weather and this could therefore create problems in choosing the correct clothes to wear during your trip. For example, if you are combining Munnar and Kochi in your trip, you will have to pack both sweaters and cotton clothing. And this is where the luggage starts to get bigger and the whole "packing light" concept goes down the drain.
So, here's what you can do when faced with this packing problem. If you are the type who doesn't feel chilly easily, you don't have to pack many warm clothes. No place in Kerala gets extremely cold and for most people, the cold is bearable with just one sweat shirt on. Check the weather forecasts before you go and if you think you can bear the cold, you are probably right.
This, however, cannot be applied to the heat and humidity. If you are going to be spending time anywhere except a hill station, there could be days when it is too hot to function. Cotton clothes can help you there and this will keep you comfortable. So my advice will be to pack more clothes for the tropical climate rather than just for the hill stations. Or, forget packing lightly and get your whole closet with you. 😛
Umbrellas
Rains in Kerala are extremely unpredictable. The clouds can pop up all at once and all of a sudden, you are out in the open with water droplets falling on you. So, it is always safe to carry an umbrella with you in case you get stuck somewhere during a random rainfall.
And now, if it isn't raining in Kerala, the sun is probably giving you a hard time. The sunscreen and the sunglasses will help to an extent, but it is always a good idea to open up that umbrella and use it. Also, Kerala sells some really good quality, good looking umbrellas. You will end up buying a new umbrella during your stay. Why not show it off then?
Comfortable footwear
Now, this is not a packing tip just for Kerala but for any travel you might do in your lifetime. Always pack the kind of footwear that is not going to make you feel miserable with each step you take. Girls, you don't NEED to take your heels for a "just in case" scenario if you feel uncomfortable wearing it. And guys, if those shoes are too much to handle, wear your flip flops and walk around. Vacations are meant to be relaxing.
Also, in Kerala, you will be required to walk around and explore a lot of places and your "feet-destroying" footwear shouldn't be the reason you decide to not visit a certain place.
Sunscreen, sunglasses, hats, caps

These days, what with the whole Ozone lawyer depletion, it is really not safe to go out in the sun without proper protection. The first thing you should pack in your cosmetics bag is a sunscreen with a 50+ SPF. I might sound like your mother, but use those umbrellas too to block the sun when you go out. You do not want to get sun burned. Caps, hats, anything that reduces the sun's impact on you is appreciated. Sunglasses will be a good idea too. You don't want to tire your eyes during your vacation!
Camera
Needless to say, Kerala is a very beautiful place. In the tourist areas of the State there are photo worthy shots in every corner. So, it is highly advised that you pack a camera for your journey. Mobile cameras are fine too, obviously if the quality of photos are good. Just ask yourself this: if you are at a beach during sunset, would the phone camera be enough to capture the picturesque scene in front of you? If you answered yes, you do not have to pack a separate camera.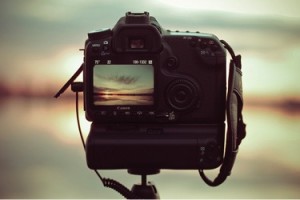 The others, pack a camera. Get a memory card and start charging your batteries.
Space
You are going on a trip to Kerala. I agree that you need to pack a lot of things and space is definitely not something you expect to keep in your luggage. But hear me out. When in Kerala, you are bound to do some shopping. There will be times when you see a handmade bag and decide you need it. A friend or a family member would have asked you to get them souvenirs from Kerala. You might want to take some banana chips home to give those back home. Where are you planning to keep all of these things now?
Pack some space in your bag for all the shopping you will inevitably end up doing. This will come in handy and you will not have to restrict your shopping for want of space. Also, it is better if your bags are lighter when you are travelling. Easier to lug them around at least.
So there is my tiny list of the things you must consider while packing for a trip to Kerala. Most of these things you would pack for a trip to any place in India, actually. Even if you do forget to pack something, you will be able to find them at the shops in Kerala so there is nothing to worry about. The space in your bag though, that you must bring from home. So when are your packing for your Kerala Holidays. Book your Kerala Tour Package Now