Kerala is one of those places that you just can't get enough of. It offers so much to do, so many places to see, and what not! Well what about those places that are equally or maybe even more serene and mesmerizing than those you always read about when searching about Kerala? We won't let you miss them. Here is a list of such places you might write on your 'to visit list' on the top:
ECHO POINT, MUNNAR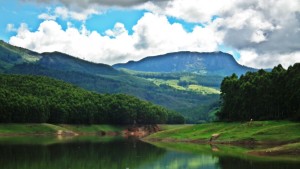 The highest point in munnar- echo point, gets its name from the natural phenomenon of echo. It sits on the way to Top station from munnar and attracts tourists. It also lets the rare Neelakurinji (strobilanthus) bloom there. Not so known but definitely deserves to be.
THATTEKAD BIRD SANCTUARY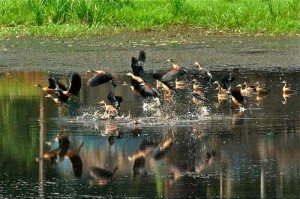 Just about 58 kms away from Kochi city, Thattekad bird sanctuary was the first bird sanctuary in Kerala. And proving the quote 'Old is gold' right, Thattekad bird sanctuary was once expressed as "the richest bird habitat on peninsular India" by the famous ornithologist Salim Ali. It is home to more than 300 species of birds, and the wildlife here is nevertheless very much noteworthy.
VELIYAPARAMBA BACKWATERS:
Backwaters are very soothing, and this lesser known backwater stretch is in Kasaragod, northern most district of Kerala. Small islands hovering around and fresh bright greenery surrounding, a houseboat cruise through this backwaters will be way more calm and relaxing than the others as it is still mostly unexplored.
PONMUDI
Not very popular, but this hill station is no less than the perfect kind that you dream about. Ponmudi also known as The Golden Peak, is a part of the Western Ghats hill ranges. To reach there in itself is an adventure as you pass through approximately 22 hairpin curves on the narrow roads. Well, now we know it won't stay a lesser known place anymore.
VAZHACHAL WATERFALLS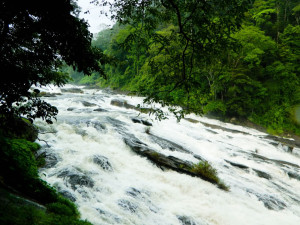 Who doesn't love waterfalls? This one is just 5km away from the most popular waterfalls of Kerala- Athirappily waterfalls. If you plan on seeing the Athirappily waterfalls, missing out Vazhachal waterfalls will definitely make you regret later. Visit between October to march and you'll enjoy it the best.
BEYPORE BEACH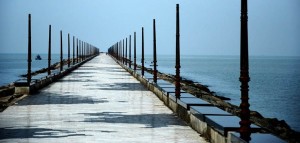 Feeling on the top of the world is such a common desire. How about feeling like standing in the middle of the sea? (wow). Beypore beach offers this feeling with its 2km long stone bridge locally known as 'Pulimuttu' that stretches into the sea near the beach. Walk till the end of the bridge to extract the most of Kerala, I assure you a smile on your face throughout the walk!
What's more? The Beypore lighthouse is also visible being just a little distance away from the beach. Sounds amazing right?
THUSHARAGIRI WATERFALLS: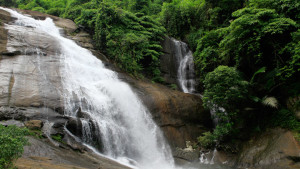 The term 'Thusharagiri' means mountains covered in snow! And to give this a feel of snowcapped hills, there are splashing waterfalls residing on the top. These waterfalls are a part of Chalippuzha River that originate from the Western Ghats.
Thusharagiri waterfalls are just 50kms away from Calicut, making it extremely convenient to reach. Although it is not known much, there are activities like trekking and rock climbing carried out here.
IDUKKI DAM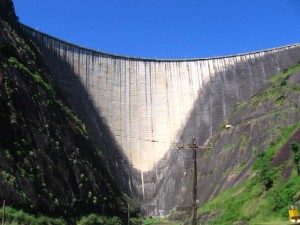 Located in the Idukki district of  Kerala, this dam is not always open for public. This is the biggest arch dam in Asia. The beautiful part about this dam is that it is constructed right in between the two hills Kuravanmala and Kurathimala impounding the river Periyar. Just silently watching the view and letting it sink inside yourselves will give you the most enchanting feeling ever. Just watch and the rest will be taken care by The Idukki Dam.
 ANAMUDI
If you're looking out to find some rare species, your eyes are invited for a treat here as Anamudi is the home for rare species animals like Tahr, Bengal tigers, Nilgiri and Nilgiri Marten. The large variety of flora and fauna is the pride of Anamudi. From teaks to bamboos and black-wood, you can enjoy watching them all grow abundantly here.
This is the highest peak of Western ghats and at about 8842 ft above sea level. Being just at a distance of 13 km from Munnar, it is also a part of Eravikulam National Park. Now comes the interesting fact about Anamudi. Did you know what 'Anamudi' means in their native language? It means an elephant's forehead! And the reason why it is named this way is because of its appearance. It resembles a lot to an elephant's forehead and should surely be visited when you're in Kerala.
ELEPHANT JUNCTION, MURIKKADY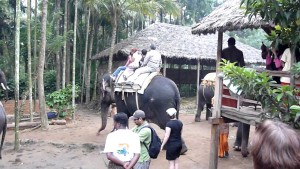 To see how mahouts professionally and expertly feed, bathe, and train the pachyderms to follow their commands with no waiting in long boring queues, visit the Elephant Junction in Murikkady. It is only a 2km drive from the Kumily town. Placed right in between thick green fresh cardamom plantations, tourists get the opportunity to learn and observe the behavior of these 'domesticated' elephants.
You could also go for little rides in the nearby jungles if you wish. Why has this not been given enough appreciation yet right?